Established over a century ago, the National Association of Funeral Directors represent independent directors and large scale funeral businesses responsible for over 80% of UK funerals every year.
Attack Creative designed a new brand identity for the trade association with the focus on 'celebrating lives that have been lived'. To help shake the association of the previous subdued style, a fresh approach using industry icons filled with colourful watercolours linking together help visually demonstrate the NAFD's proposition line of 'Strength by Association'.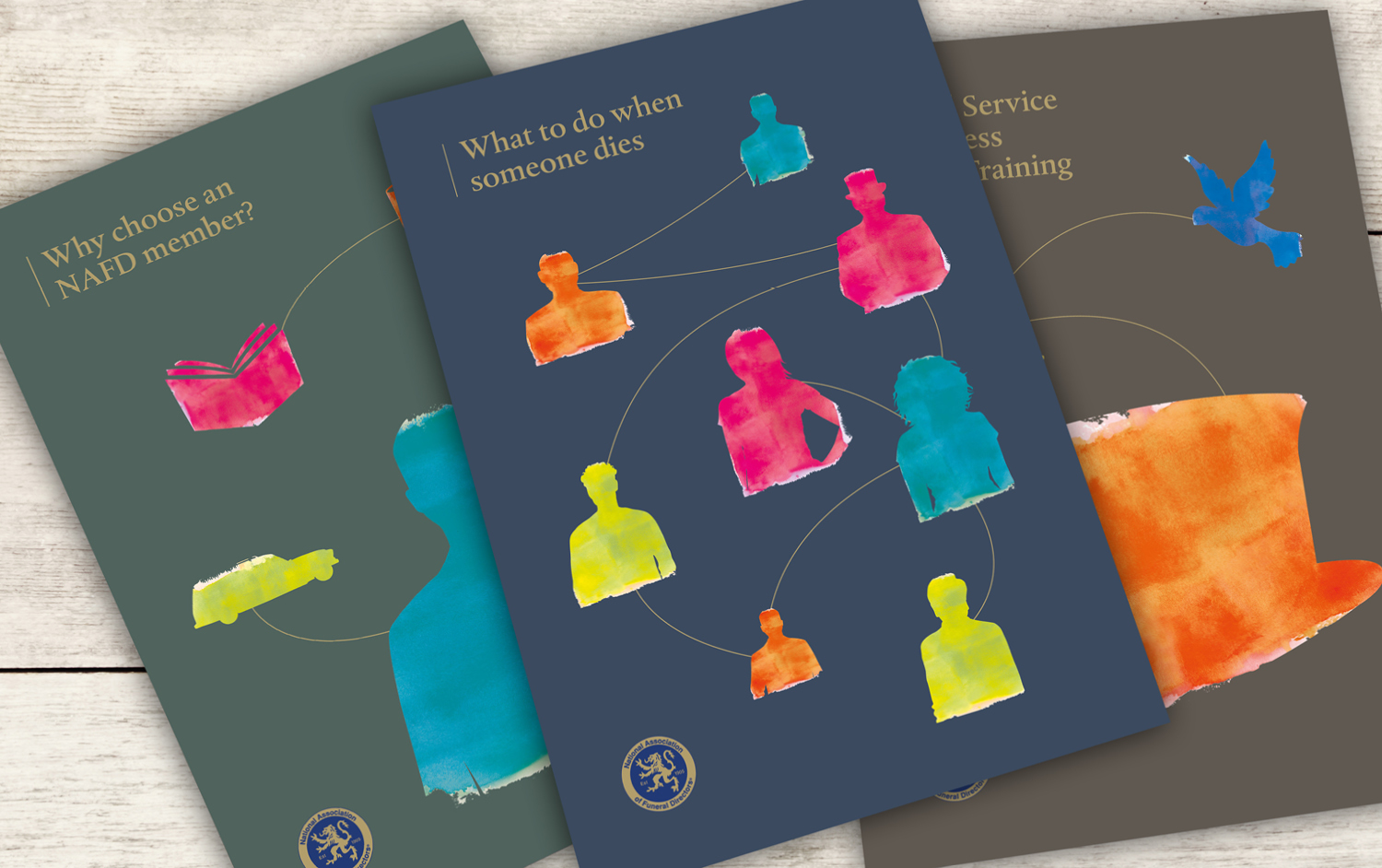 A comprehensive set of brand guidelines were produced to ensure that the NAFD's thousands of members are able to embrace the new identity with consistency and confidence.